For the perfect complement to your desserts!
Party in style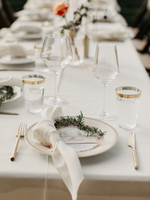 Finery

On the 'Finery' side of things, we specialize in eclectic gifts, unique home decor, elegant entertaining pieces, and everything to make your home beautiful.

Julie also offers personalized design services to breathe new life into your home. Fill out the design questionnaire to get started!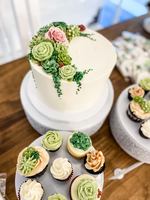 Cake

On the 'Cake' side, we provide artfully designed- and most importantly- amazingly delicious desserts, fresh-baked to order.

We have a daily case full of delicious goodies to pick up or enjoy in store. You can also submit a custom order request here!
our clients are saying...
Julie has consulted with my family for over 12 years. She has helped decorate homes as we have moved across the country. With changes in geography and time, our decorating style has evolved. Julie has a creative edge and an open mind which helps us find inspiration to make our home a gathering place for family and friends. By incorporating cherished family heirlooms, melding unique pieces, and incorporating modern design concepts, Julie creates beautiful spaces while honoring our family history. Her ability to truly listen, realize our vision, and execute her ideas in a timely fashion are unparalleled.

Sally
More about F&C
We specialize in bespoke buttercream cakes that taste as beautiful as they look. If you are interested in getting more information about our wedding ordering process...
My love of cooking can be traced back to middle school. I took a Home Ec class and just fell in love with creating delicious...
Upcoming events-
Check out our fun in-store events coming up soon!
Upcoming events-

Check out our fun in-store events coming up soon!